NEXT COHORT BEGINS SEPTEMBER 2022!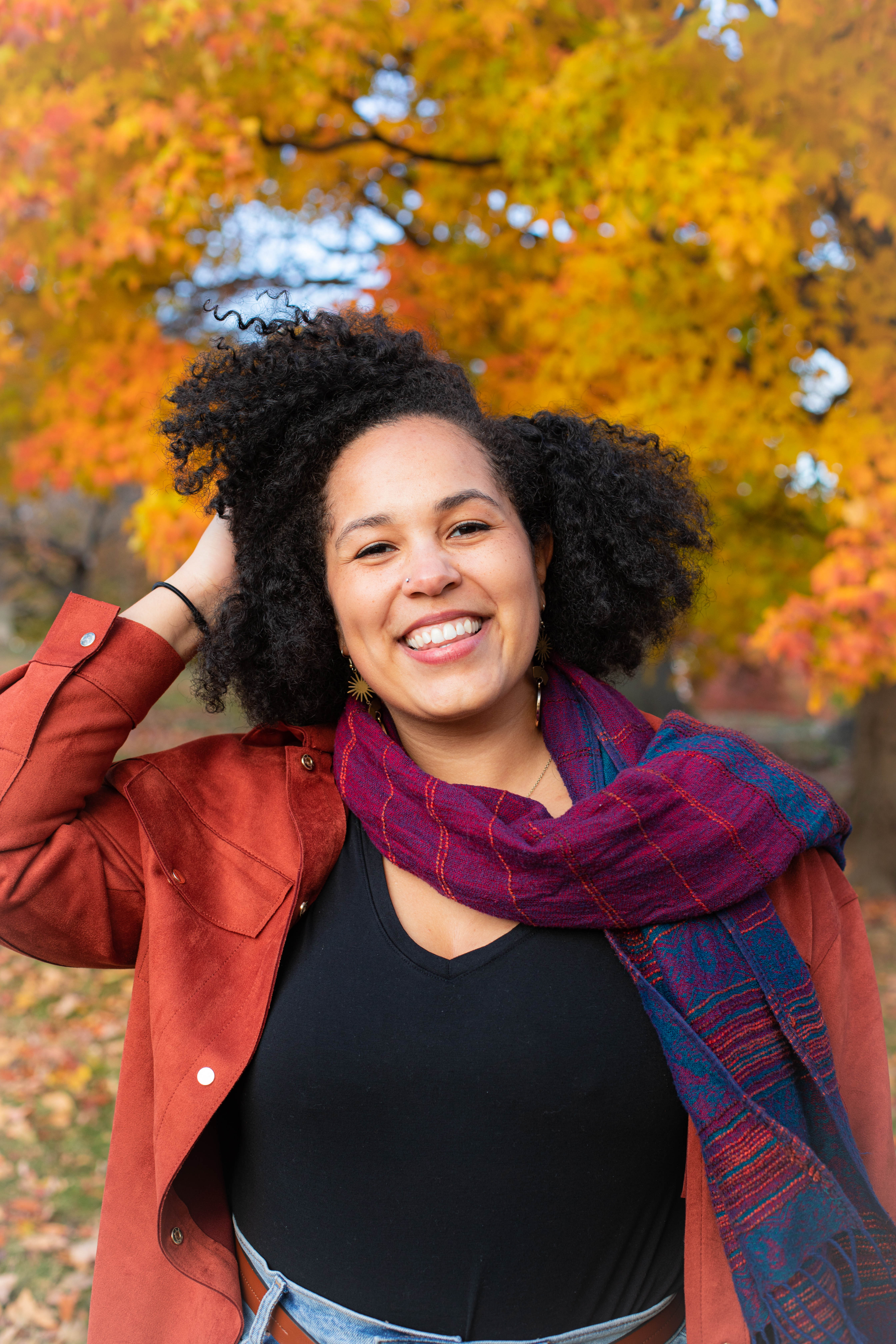 It's Time to Trust Your Inner Guidance and Step Into Your Calling...
Do you have a business that you are dying to launch, but don't know where to start?
Do you have a variety of exciting ideas but feel so stuck when it comes time to translate those ideas into action?
Or maybe you know that in 2022 you want to start making money through your business, but you're feeling confused and overwhelmed about setting up the systems to make that possible.
Does this Sound Like You?
This Program Is For You If You Want To…
✅ Start a soulful business that serves amazing people and makes you amazing money
✅ Cultivate healthy boundaries and have more time for your self-care while making an impact
✅ Focus your energy and develop clarity around your offerings and next steps
✅ Release perfectionism and imposter syndrome and enjoy the process of being a powerful creator
✅ Craft powerful messaging that's going to attract soul aligned clients into your new business
✅ Experience greater abundance by prioritizing your pleasure and honoring your energy system 
By the end of this program, you will feel confident in how to tap into your innate abundance and usher in the next phase of your life and leadership. Supporting you to start or grow your business and do it in a way that's fulfilling and not full of self-sacrifice.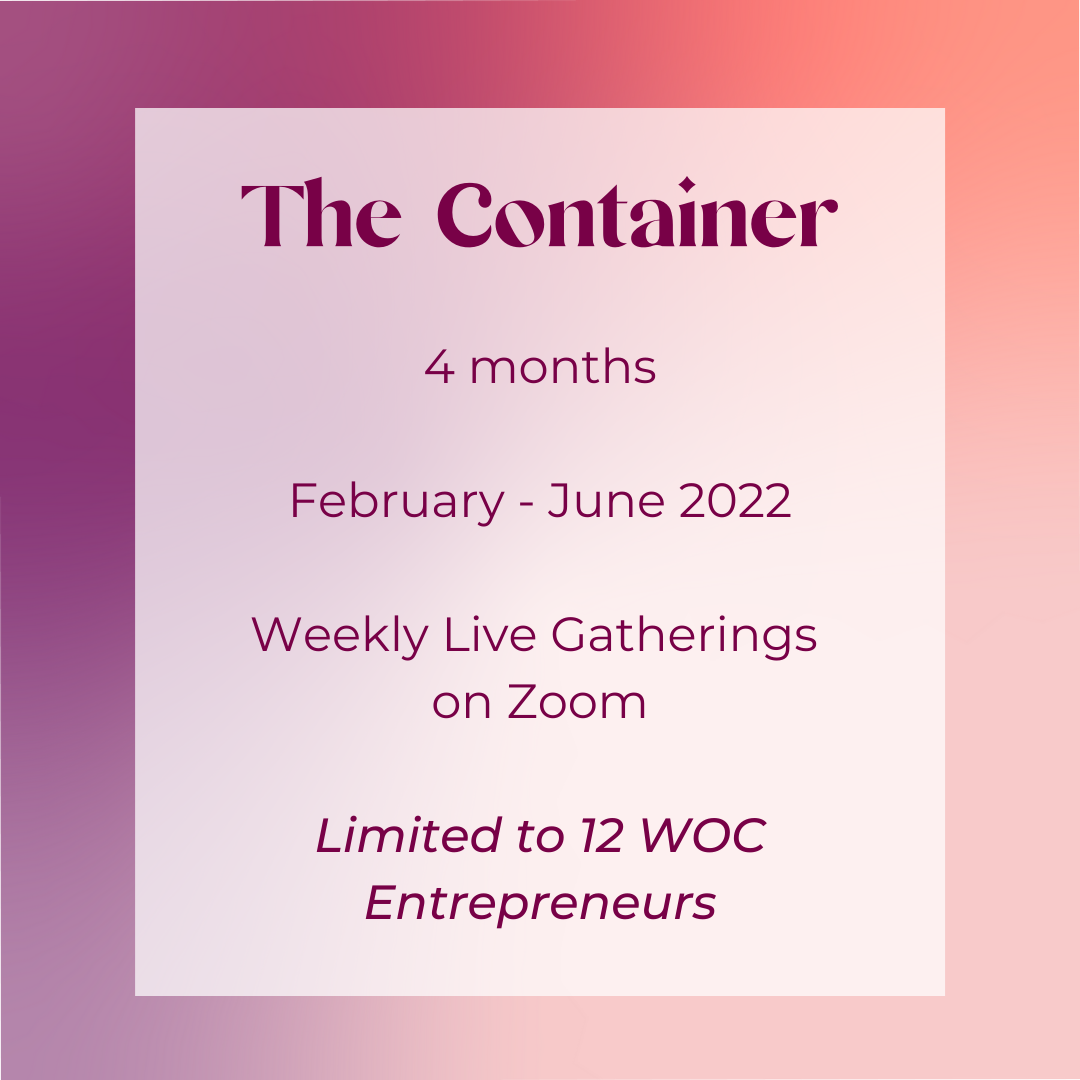 The School of Soulful Abundance provides a blended approach of business strategy and spiritual grounding to support you with remembering your soul's mission and cultivating the courage to pursue it, so that you can start and sustain your visionary business.
The vision for The School of Soulful Abundance is to build a global community of creative, visionary, women of color entrepreneurs, co-creating a new culture around business. One that is soul-led, socially conscious, and community focused. Supporting women of color to thrive by achieving personal and financial liberation through their business success.
If this vision resonates with you, I'd love to invite you to apply for The School of Soulful Abundance!
This program offers a unique hybrid approach of group coaching AND 1:1 mentorship, designed for visionary entrepreneurs who want to create a life *bursting* with abundance and social impact!
💻 WEEKLY GROUP COACHING CALLS:
We will meet for a total of sixteen (16) Tuesdays for soulful strategy calls. All modules and sessions will be recorded for replay.
📞 MONTHLY 1:1 CALLS W/ ELYSE:
Each participant will receive four (4) sixty minute sessions of personal coaching with Elyse to move through blocks, get unstuck and personalize the teachings provided during the group calls.
🔮 HUMAN DESIGN GUIDANCE:
The Human Design System is a synthesis of ancient wisdom and modern science, and is a transformational tool for self understanding and self empowerment. It provides you with simple, yet effective tools for understanding your unique energetic blueprint so that you can increase ease and magnetism and reduce stress and resistance. Your life and business will never be the same after receiving this soul-affirming guidance!
⚡️ ACCESS TO OUR PRIVATE FACEBOOK COMMUNITY:
Our growth is amplified when we allow ourselves to be seen, be vulnerable and take up space. Go on this journey alongside other visionary leaders just like you! This community isn't just for sharing resources and supporting each other, it will also be a nourishing space where you get to practice celebrating yourself and stepping into full self expression!
📝 DIGITAL CONTENT BETWEEN LIVE SESSIONS:
You'll also receive digital content weekly to support you with diving deeper into the work that we initiate in our coaching calls. The digital content provides opportunities for you to connect to your core essence and creativity regularly and provide grounded strategies that you can immediately incorporate into your business.
🌟 MONTHLY COMMUNITY Q&A CALLS
Monthly Q&A calls will be offered for current 1:1 clients, as well as, past and current participants in the School of Soulful Abundance to gather, connect, and get feedback on what they are working on in their businesses!
Topics You Will Learn About in This Program:  


The content that you will learn in the program is split into four practice areas which include…
Testimonials:


Here's what your
fellow, soul-led entrepreneurs
had to say about their experience in the program:
Dr. Stephanie Akoumany
"Elyse Is a gem! She has helped me overcome several limiting beliefs around entrepreneurship, wealth creation, worthiness, and community building! One of the best investments I've ever made!"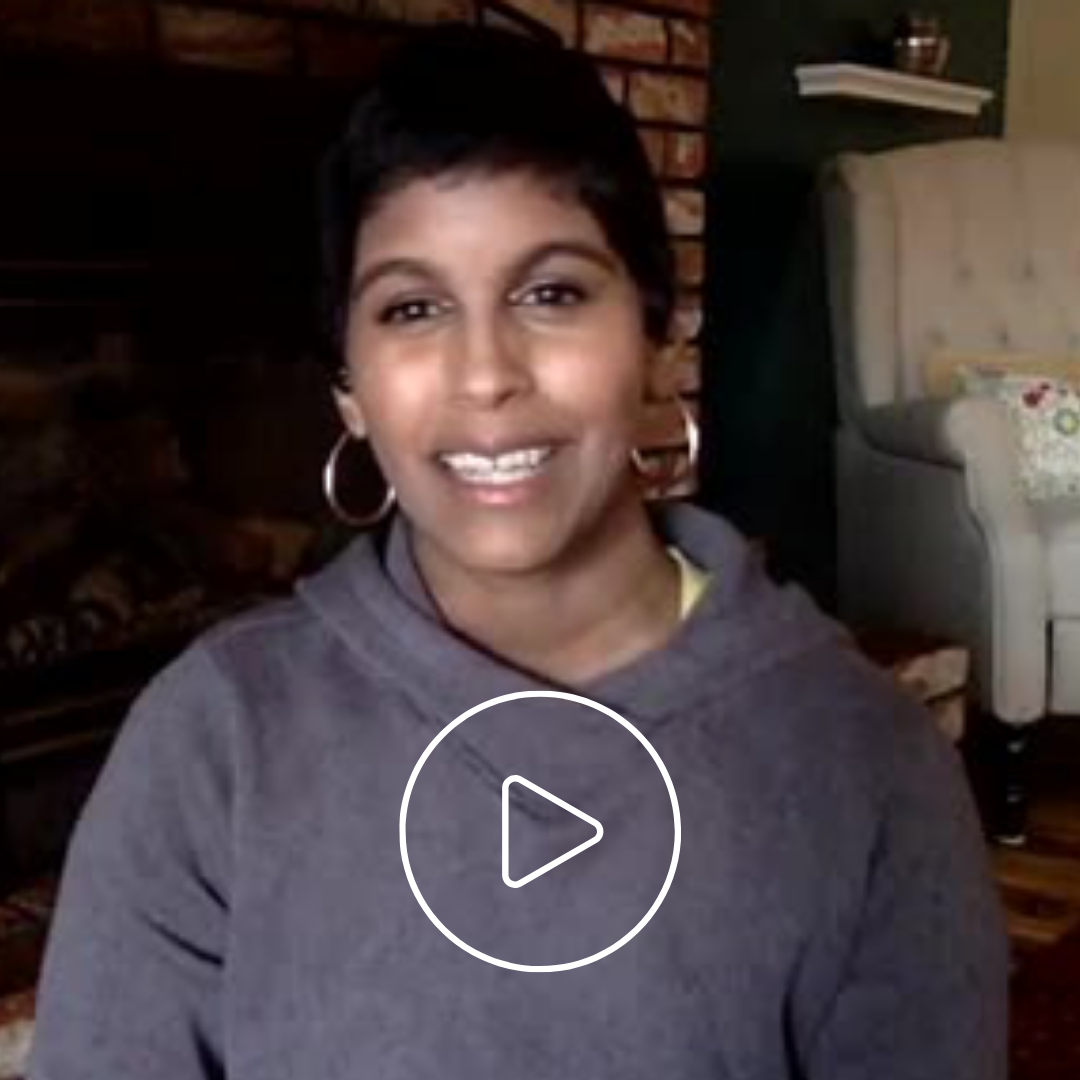 Jamie Asdorian
"This program will help you learn how to connect with yourself so that you can serve your clients as best as possible, make your work sustainable, and uncover the wounds that get in the way of you doing the work that you want to do."
Meet Your Guide:
Elyse Preston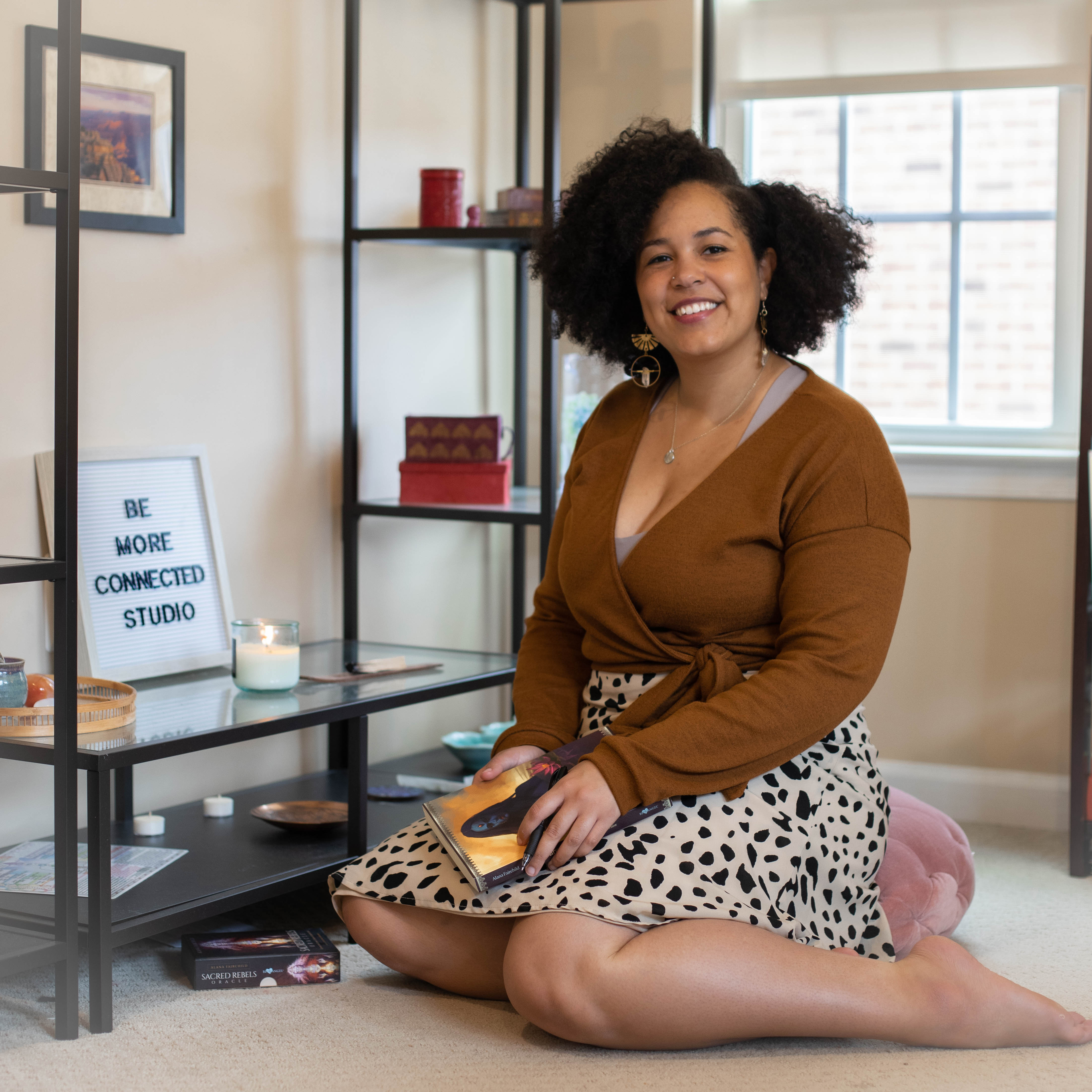 Elyse knows what it's like to feel lost and burned out. After spending 5 years over giving while working in the non-profit sector, she set out on a journey to learn how to better care for herself and her community. This journey led her to pursue a yoga teacher certification, Human Design training and spiritual entrepreneurship coaching. Her work as the founder of Be More Connected centers on the intersection between spirituality, leadership and conscious business.
In just under 3 years, she's been able to host 2 global summits, lead 3 live challenges, grow her email list from 0 to 2,500 subscribers and expand Be More Connected from a side hustle to a full-time business. As the Creator of the School of Soulful Abundance, she supports visionary women of color with remembering their soul purpose and finding the courage to pursue through building their revolutionary businesses.
Important Things to Know About this Program: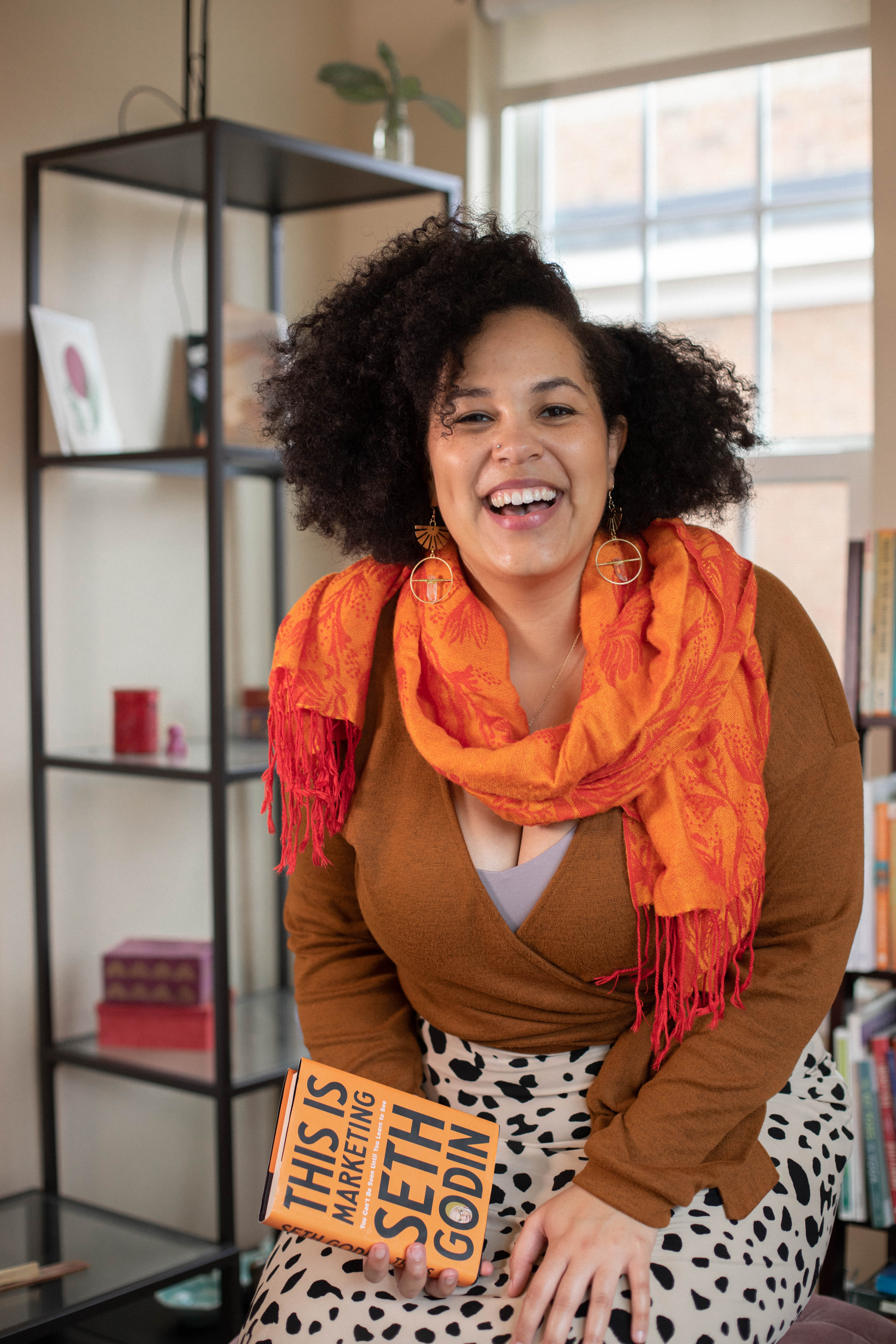 Space is limited in this program, as we'll be doing interactive group work and 1:1 support is included.
Attendance is required to our live group gatherings throughout the 4 months. (unless in case of emergency). You will receive access to recordings, but this is more of an intimate mastermind as opposed to a large group program, so attendance and engagement is key to receiving the full benefit of the group. 
⏰ The total time commitment is going to be roughly:
2 hours per week in our live group coaching calls
Monthly, 30 minute 1:1 calls with Elyse
Bi-weekly check-ins with you accountability buddy
PLUS however much time you would like to dedicate to your own self-study –- there is an abundance of resources available in this program and it's up to you how deep you go!
Frequently Asked Questions:
WHAT IS SOULFUL ABUNDANCE?
When you discover who you truly are and create a life that is a reflection of that truth, you will attract and create abundance with greater ease AND add to the abundance of the world.


WILL THE CALLS BE RECORDED?
We will meet for a total of sixteen (16) weeks for group coaching calls. All sessions will be recorded for replay if you're unable to make it.


WHAT IF I'M BRAND NEW TO BUSINESS AND I HAVE NO IDEA WHAT KIND OF BUSINESS I WANT TO START. IS THIS STILL THE RIGHT PROGRAM FOR ME?
Yes, even if you are BRAND NEW to business you are highly encouraged to apply. Through this program, you will receive powerful content and coaching to help you develop clarity about your vision and build a solid foundation to start your business.


HOW BIG WILL THE GROUP BE?
I limit this container to 12 people to ensure that you get the proper level of intimacy, care, and connection with me and the other participants in the program.
WHAT ARE THE DATES FOR THE PROGRAM?
TBD - September - December 2022


WHAT IF I'M SUPER BUSY?
Being in a program like this one will actually save you time in the long run, because you're not going to make some of the most common mistakes or burnout from trying to pursue entrepreneurship without support. Starting your business in alignment with your energetic system is so revolutionary and helps to prevent misalignment, overworking and overspending.
You found this program for a reason.
I want you to know, above all else:
YOU ARE WORTHY AND DESERVING OF A LIFE OF
PURPOSE, PLEASURE AND ABUNDANCE. IT'S POSSIBLE FOR YOU.
This is an invitation to go on a journey, with a blueprint, tools, and loving accountability by your side, supporting you the whole way.
Now all you have to do is follow the powerful calling that brought you here
AND SAY YES!
Toshima Cook
"Being a part of this community is one of thee most valuable things to me at this time. They've inspired me, taught me, encouraged me, and I've been able to do the same for them. I feel so much more aware of myself, and ready to work with myself to realize my dreams. I would ABSOLUTELY recommend anyone who is considering joining SSA to join! You'll gain so much."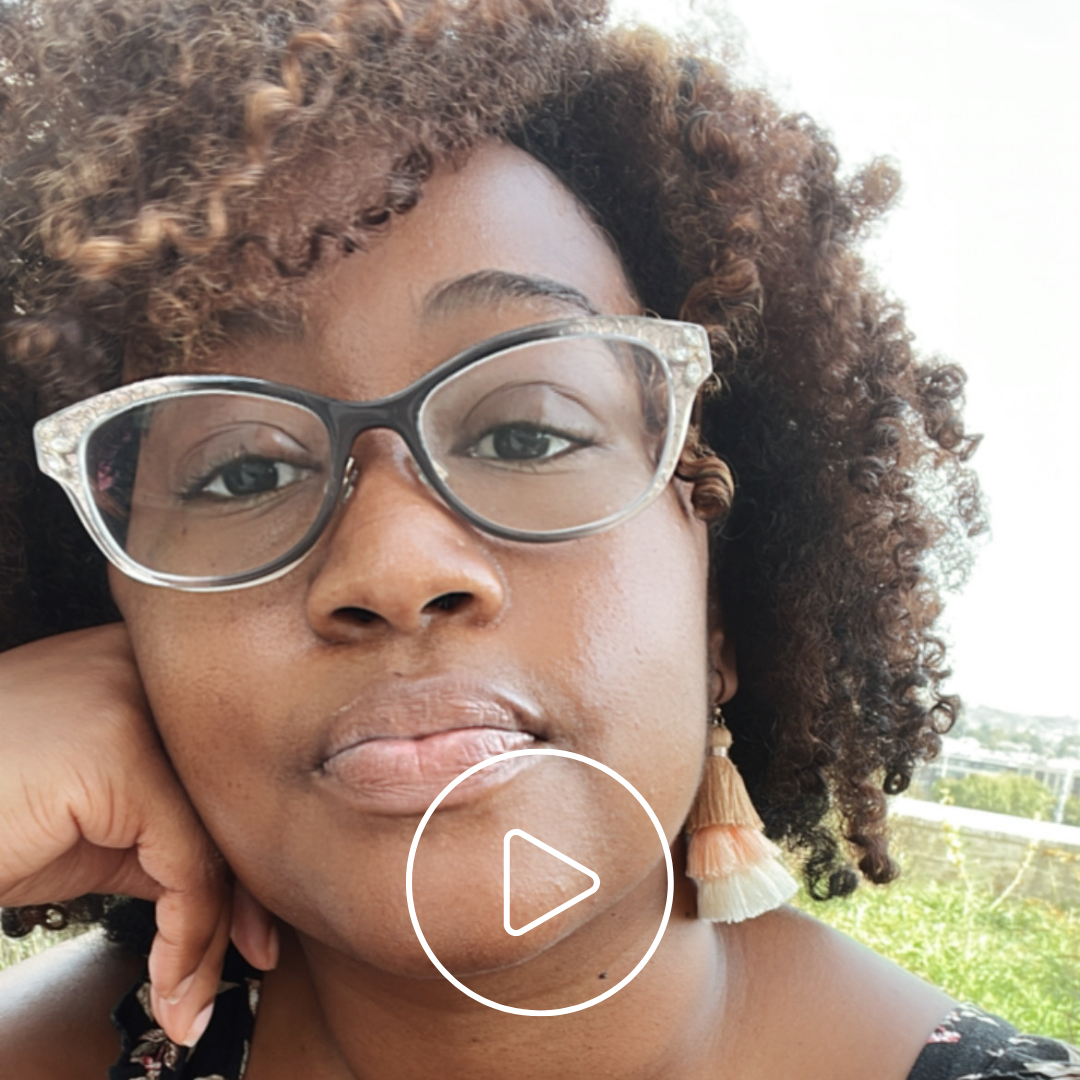 Qubilah Huddleston
"Working with Elyse as part of the inaugural School of Soulful Abundance has
challenged me in all the ways I've needed to be.
The tight knit community of all women of color provided
a safe space for me to share my ideas and have them affirmed.
The space importantly also
allowed me to be held accountable by other passionate women
who were all in varying stages of their soulful journeys."